WSP Sales and Marketing Department
WSP stands for Water Soluble Polymer, and WSP Marketing Dept. produces and sells Sodium Carboxymethyl Cellulose, Hydroxyethyl Cellulose, and the microfibrillated fibers made from Cellulose which is 100% natural material by Daicel's original technology.
Our products are used in various areas such as food, medical, cosmetics and also electronic materials.
Product line up of WSP Marketing Dept.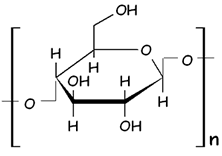 We have following products made from natural cellulose.

Sodium Carboxymethyl Cellulose (CMC) >>
Hydroxyethyl Cellulose (HEC) >>
Microfibrillated Fibers (CELISH, TIARA) >>